TOUR DE FRANCE, 2022
Ephemeral architecture

Material: Local rough sawn timber (spruce)
Client: Vallée de Joux Tourisme

EN As part of the Tour de France cycling race in the Joux Valley, the tourist office and its partners wanted to mark the event by setting up an ephemeral installation visible from the sky. The objective: to promote the cultural, natural and industrial heritage of the region.

This ephemeral architecture, proposes a sculpture symbolising the geometry of the ring. This form, directly linked to cycling, also refers to the watchmaking heritage of the Joux Valley. Made up of 5 km of wooden sticks (20 cubic meters) from local forests (cut to less than 2km), the installation, once dismantled, will be used in the field of construction and will therefore not generate any waste.

The installation, designed to be revealed to television viewers by aerial images during the passage of the Tour de France, is also intended to be interactive for those who visit the site. Thus, by following the interior path, an exhibition of a local illustrator can be discovered.



FR Dans le cadre du Tour de France cycliste à la Vallée de Joux, l'office de tourisme et ses partenaires ont souhaité marquer l'événement en mettant en place une installation éphémère visible du ciel. L'objectif : valoriser le patrimoine culturel, naturel et industriel de la région.

Cette architecture éphémère, propose une sculpture symbolisant la géométrie de l'anneau. Cette forme, directement liée au vélo, fait également référence au patrimoine horloger de la Vallée de Joux. Composée de 5 km de bâtons de bois (20 mètres cubes) issus des forêts locales (coupés à moins de 2km), l'installation, une fois démontée, sera utilisée dans le domaine de la construction et ne générera donc aucun déchet.

L'installation, conçue pour être révélée aux téléspectateurs par des images aériennes lors du passage du Tour de France, se veut également interactive pour les personnes qui visitent le site. Ainsi, en suivant le parcours intérieur, on peut découvrir une exposition d'un illustrateur local.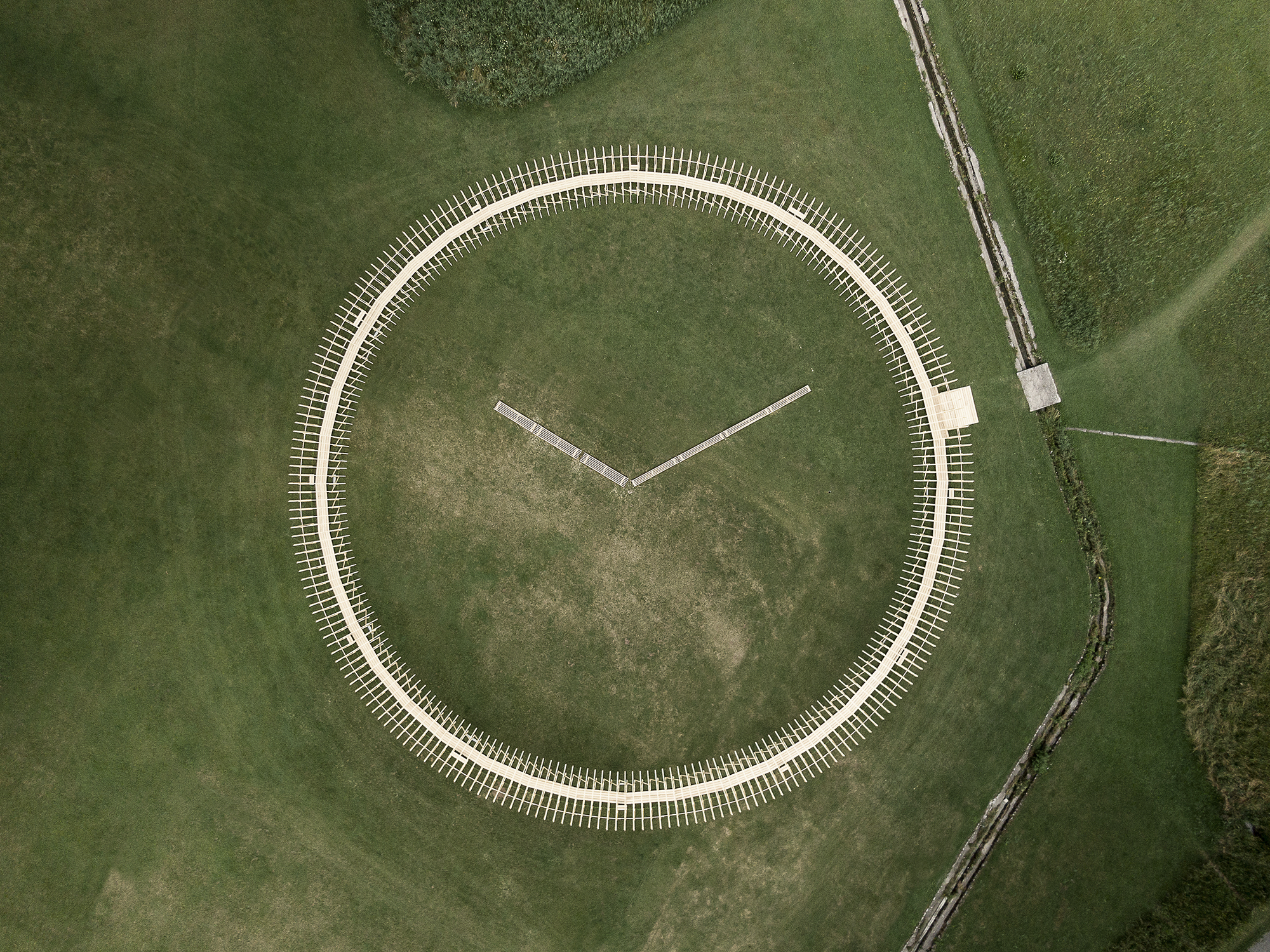 Copyright © Fabien Roy 2023 All Rights Reserved.
No part, either text, audio, video or image of this website www.fabienroy.com may be used without Fabien Roy's express consent.