PRALET FOR KIDS, 2023
Bench and stool

Material: solid wood, spruce, douglas fir,
Finish: stained linseed oil
Client: RISOU
EN A special version of "Pralet bench and stool" adapted for kids. Furniture made from the local sawmill offcuts. These parts are difficult to valorise into the wood industry due to their limited length.

The furniture is designed in the mindset of the Joux Valley locals, "nothing is lost, everything is used".The conical crossbar is at the core of the design. This shape is the result of the rift splitting technique practised in the valley to cut resonance wood used by violin maker.The conical shape allows the bench legs to flare out for stability and also provides a curved seat for comfort.



FR Une version spéciale du banc et tabouret "Pralet" adaptée aux enfants. Ce mobilier est fabriqué à partir des chutes de bois d'une scierie locale en suisse. Ces pièces sont difficilement valorisables dans l'industrie du bois en raison de leurs dimensions limitées.

L'esthétique résulte d'une approche conforme à l'esprit des habitants de la région, "rien ne se perd, tout s'utilise". La traverse conique est au centre du design. Cette forme est le résultat de la technique de fente pratiquée dans la région pour débiter le bois de résonance utilisé par les luthiers. La forme conique permet aux pieds du banc de s'évaser pour assurer la stabilité et fournit également une assise incurvée pour le confort.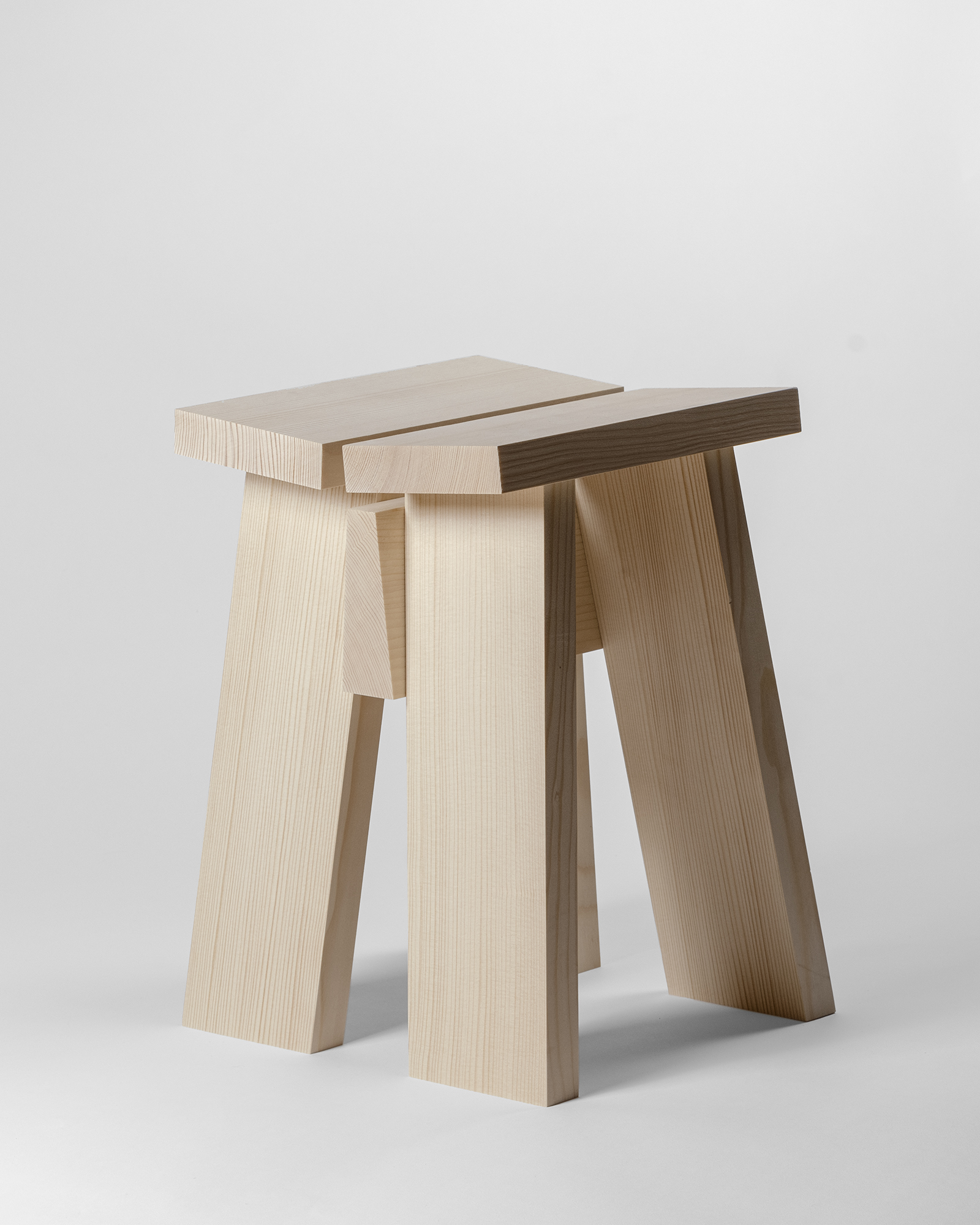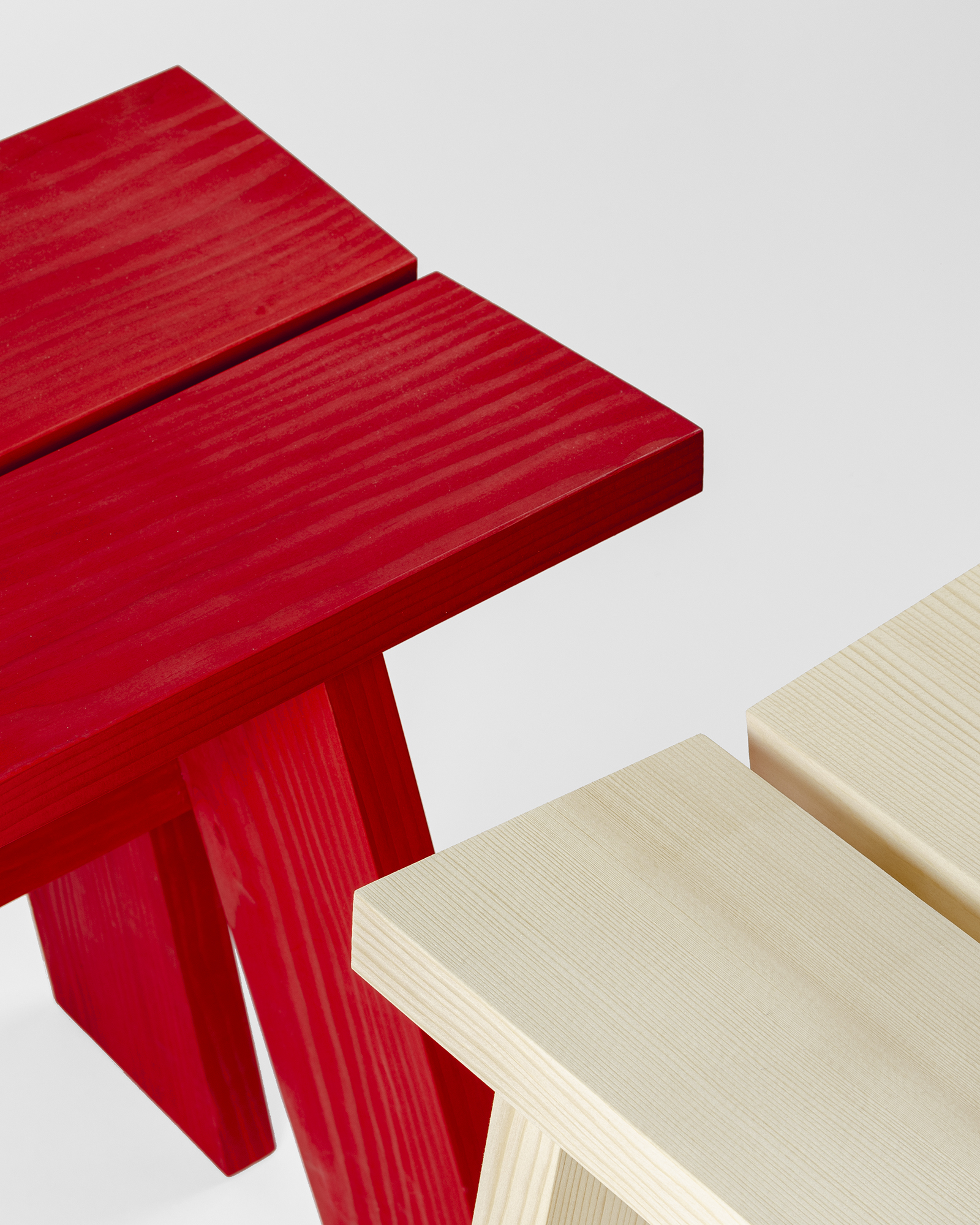 Copyright © Fabien Roy 2023 All Rights Reserved.
No part, either text, audio, video or image of this website www.fabienroy.com may be used without Fabien Roy's express consent.