PRALET, 2022
Stool, solid wood, spruce or douglas fir
Client: RISOU


A stool made from the local sawmill offcuts and parts that are difficult to valorise into the wood industry due to their limited length. The stool is designed in the mindset of the Joux Valley locals, "nothing is lost, everything is used".The conical crossbar is at the core of the design. This geometry refers to the raw violin soundboard parts. This shape is the result of the rift splitting technique practised in the valley to cut resonance wood used by violin maker.The conical shape allows the bench legs to flare out for stability and also provides a curved seat for comfort.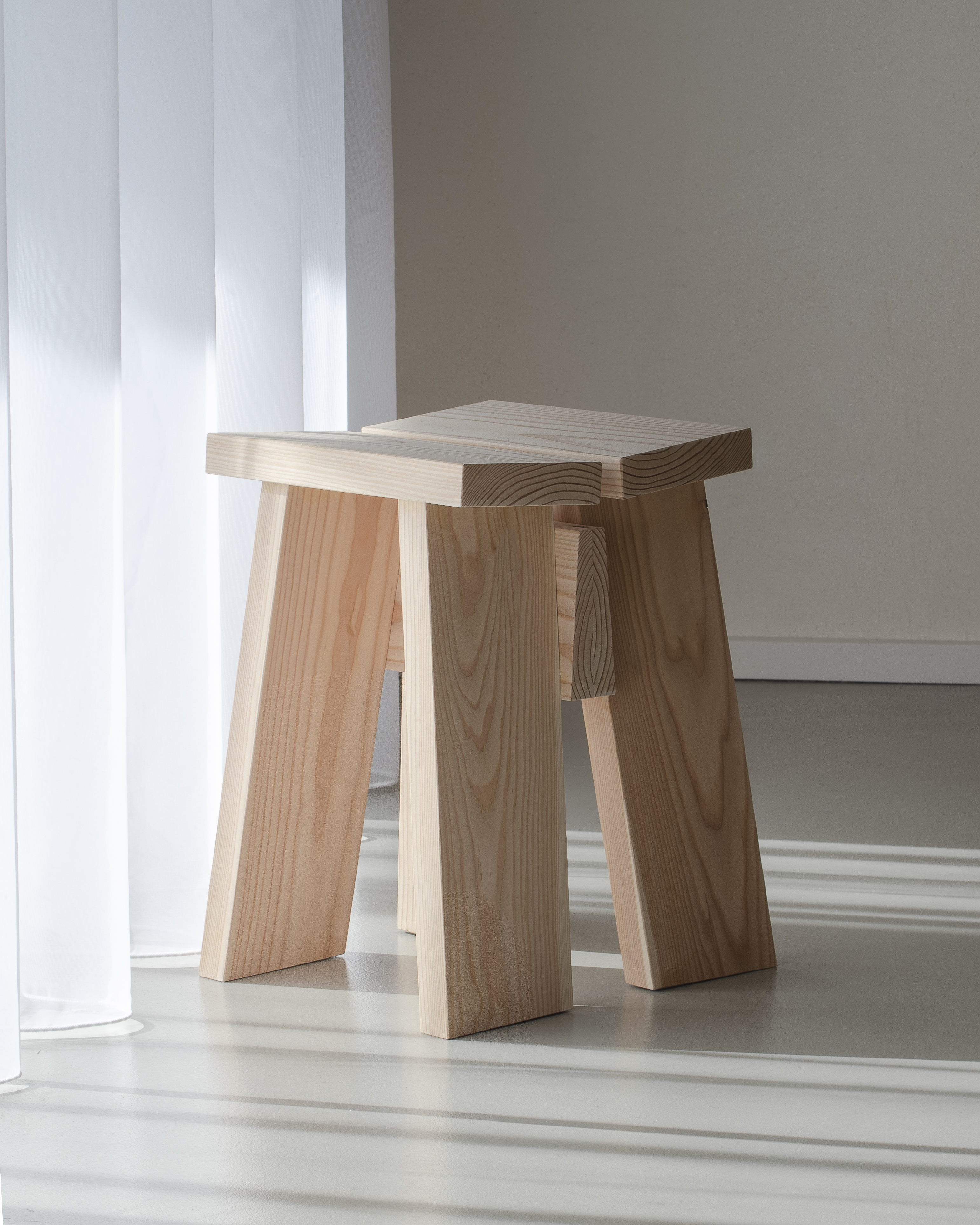 Copyright © Fabien Roy 2023 All Rights Reserved.
No part, either text, audio, video or image of this website www.fabienroy.com may be used without Fabien Roy's express consent.